Download this information in a .pdf document by Clicking HERE
Packages:

Sportster

3,999

Big Twin

4,299


Touring & Trike
4,499
Passenger Van

2,100

*Motorcycle
Passenger Add: 1,699
Tour is
8 Days with 6 ride days and 2 days rest. All Tours Start on a Wednesday and checkout is the following Wednesday.
MAXIMUM 10 motorcycle riders (with or without motorcycle passengers)
PASSENGER VAN: Up to 6 non riders. Includes Tour Guide Driver.  Group rates of 1,999 per person available  5 or more passengers, and additional vans can be added for larger groups. Non riders can enjoy our tour too! Choose this option when booking.
Tour Includes:
Helmets
Hotel stay 7 nights
Pick up at airport (Catania Fontanarossa Airport ) Airport Code: CTA
Start and end at Harley Davidson® of Catania
Meeting at the hotel
A map of the route is given to all riders prior to the ride
Ride 6 days/ rest 2 days (first day and last day of tour)
A chase vehicle will hold one carry-on bag per rider/per passenger
Breakfast and dinner provided by hotels
Tour guide
Harley Davidson motorcycle rental (rentals are 1 year old or newer)
Fuel Included
Tolls paid
Tour Does NOT include your airfare.
Documents and Requirements for riders:
Signed waiver/disclaimer form that states that Harley Davidson® Catania and Sicily Motorcycle Tours are not liable for any accidents or injuries. (filled out prior to receiving your motorcycle of choice)
Valid motorcycle driver's license
Valid credit card
Must be 21 years or older
Must have at least 2 years of riding/driving experience
Payment for Tours:
Deposits of $1500.00 to reserve tour space (promotional tour dates $2,000.00). Total due 2 months prior to your tour date. (please note that although we charge a firm deposit in USD, the full tour amount will fluctuate based on the euro and will be converted based on your selection)
Payments must be made in FULL when booking 60 days or less of tour date
VISA/ MASTERCARD accepted payable through PayPal
Riders responsible for any additional expenses during tour
Refunds are not available. We can credit your deposit or full tour payment toward another tour date (based on availability)
* Private group tours of over 10 riders can be arranged. You can email us at info@sicilymotorcycletours.com with any questions.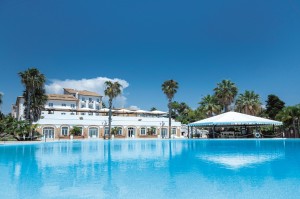 PLEASE NOTE THESE ARE OUR TOURING HOTELS AND IS SUBJECT TO CHANGE BASED ON AVAILABILITY.
Tour Info:
First Day:
Catania Fontanarossa Airport (first day of tour) Pick up at airport on Wednesday – rest day. Check in at Hotel Orrizonte.

Ride Day 1
Meet at Hotel Orrizonte in Acireale . Leave hotel and head to Harley Davidson to pick up Harleys. Leave dealership and ride to Mount Etna (ride will take 1.5 hours). Stay at Mount Etna until 12pm sightseeing. Leave Mount Etna and ride to Giarre on waterfront for lunch (1-1.5 hours)Eat lunch till around 2-2:30. Leave and ride to Taormina to sight see until 5pm. Ride back to the hotel in Acireale and spend the night.
Ride Day 2
Leave Acireale at 8am and ride to Noto (2 hour ride). Arrive at 10am to sightsee and have lunch (1-3 hours) Leave Noto around 2pm and ride to Marina di Ragusa (1-2 hour ride). Get to Ragusa around 4:30 check in Mediterrneo Palace Hotel, sightsee, eat dinner.
Ride Day 3
Leave Hotel at 8am and ride to Caltagirone (which is world-famous for its pottery). Arrive in Caltagirone between 9:30-10am and sightsee for 1-2 hours. Leave Caltagirone and ride to the town of Ligata which is on the water (1.5 hour ride). Eat lunch in Ligata and leave by 1:30 to ride to Agrigrento. Arrive in Agrigento around 3pm, if not earlier and spend the night at the Blu Hotel. Dinner and breakfast are included. Also we will do tours of the Temples of Agrigento.
Ride Day 4
Leave Agrigento at 8am and ride to Selimunte to visit the old city and ruins of the Acroplois. Leave the ruins to have lunch in Selimunte at Lidozabbara, a restaurant on the water. Leave Selimunte around 1pm to ride to Mozia to check out the salt wind- mills. Continue riding to the town of Erice. Ride through the town. Stop for beverages and then continue to Custonaci. Check in to the Villa Zina Park Hotel. Dinner at the restaurant provided by the hotel.
Ride Day 5
Leave Villa Zina Park Hotel at 8am and ride along the sea to San Vito Lo Capo. Continue riding to Cefalu which is about a 3 hour ride. Arrive at Hotel Villa Belvedere around 1pm and riders can take shuttle into Cefalu to sightsee or just relax at the hotel and enjoy the breathtaking water views.
Ride Day 6
Leave Cefalu at 8am and ride along waterfront to the sanctuary of Tindari (about a 3 hour ride) Arrive at Tindari around 11am and sightsee the Cathedral of Tindari and the Roman ruins. Eat lunch and leave Tindari around 1:30pm. Ride to Acireale which is about a 2.5 hour ride back to the dealership. Drop off motorcycles and have a small get together at the dealership and return to the Hotel Orrizonte enjoy your last night and prepare for checkout Wednesday Morning.
Last Day and End of Tour:
Prepare for checkout in the morning and head to the airport.  We hope you enjoyed your tour with us! Arrivederci!
Tour is over. Riders can opt to stay for longer and spend more time in Acireale and you can easily make these arrangements with any of the hotels you enjoyed during your tour with us.